Web development is a process of building and maintaining the websites, a Web development company in India has the correct experience to assist technology that everyone needs.
WEBSITE CREATION AND MANAGEMENT
Today the web visits daily by more than 2 billion Internet users including 40 million in France. More than 70% of households are connecting with the internet, with daily use through one or more personal computers, but also via new media such as mobile phones, tablets, and even televisions.
The use of search engines has become largely trivialized, the web is the first database which is consulting by prospects, all age groups, in the context of a provider search and despite traditional media like the directory phone or clipboard.
Therefore, a presence on the web is essential to communicate on its services, its products, its references…, in order to develop its reputation and increase its turnover.
An effective and relevant site
If a presence on the web is essential, it is all the more necessary to make available to the user a site with a clear and professional appearance.
There are many paid or free ways to create your own website, but in most cases, the final result has little efficiency compared to a site created and managed by a competent webmaster.
The need to use a provider is not least especially when it comes to creating a site whose purpose is to convey a positive image and communicating.
An adapter service
Webepower is here to enable businesses, associations, communities and other organizations to ensure an effective, relevant and profitable web presence.
Our skills allow us to offer a service whose basic characteristics are:
The integration of a visual identity in accordance with a graphic charter provided or defined by us;
The publication of text or multimedia content provided;
The provision of a content management system;
The realization of a site with an adaptable structure according to the medium used by the user (screens, telephone, tablet …).
The integration of Web 2.0 applications: member area, forum, directory, catalog, secure payment, etc;
WEB INTEGRATION – HTML AND PSD TO MAGENTO CONVERT
FRONT-END
UI / UX
WEB DESIGN
RESPONSIVE DESIGN
WIREFRAME
PROTOTYPING
PSD TO MAGENTO
CMS
WORDPRESS
JOOMLA
DRUPAL
Web integration of your web design in HTML or PSD to Magento. Guarantee good accessibility, an intuitive ergonomics and a natural referencing in the search engines by the respect of the W3C web standards. The accessibility of your website is close links to the architecture of the information and other graphic elements presented. Hierarchizing web content will facilitate the reading and readability of your website.
SEO
Website creation of any budget
After studying your request, we offer a service whose cost is determined according to your needs and expectations, my rates being particularly suitable for small structures and launch activity.
Management, maintenance, and support
The development of a website does not stop at the design or commissioning tasks, to remain effective and competitive, it must be updated regularly. New content needs to be adding and improvements may be needs as technologies evolve. With this in mind, I propose maintenance and management contracts whose terms and conditions are set according to the characteristics of the project.
Services offered as part of long-term support:
Publishing and publishing of content;
Sending newsletters;
Maintenance and updating of the content management system and applications associated with the site;
Management of a product catalog;
Animation of pages on social networks;
Community management;
Our Web Development Services are:
GRAPHIC DESIGN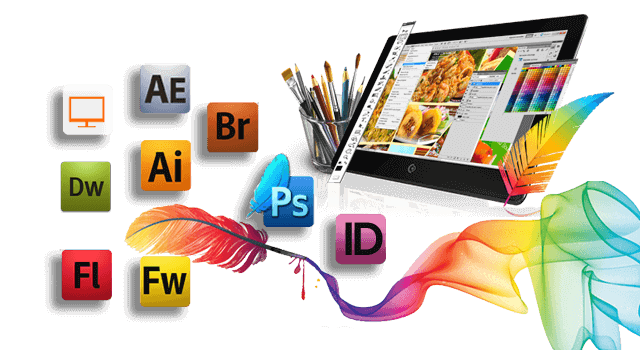 Visual identity / graphic universe (logo, graphic charter, and declination) Edition (flyer, brochure, leaflet, poster, magazine …) Stand / Exhibition / Exhibition
WEB DEVELOPMENT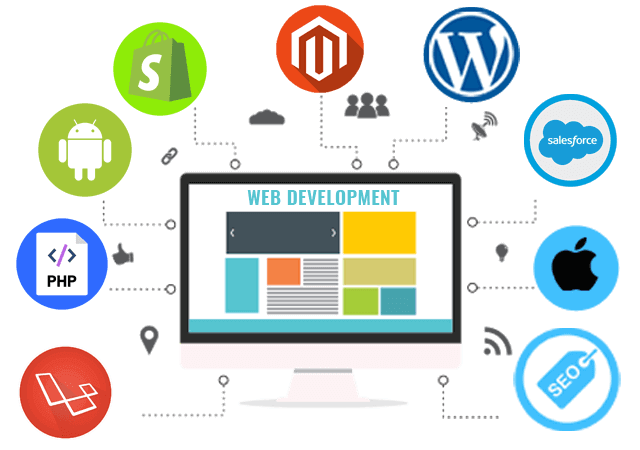 Optimize your activity
WEBSITES | SOCIAL NETWORKS E-COMMERCE
For each project, a back office is developed if necessary.
MOBILE APP DEVELOPMENT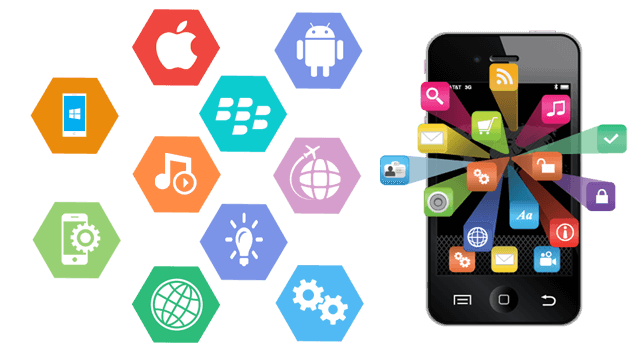 Custom development Cross-platform design Android, iOS Dedicated push server Analysis and improvement of the return / visibility rate Evolutionary solution
SEO & MARKETING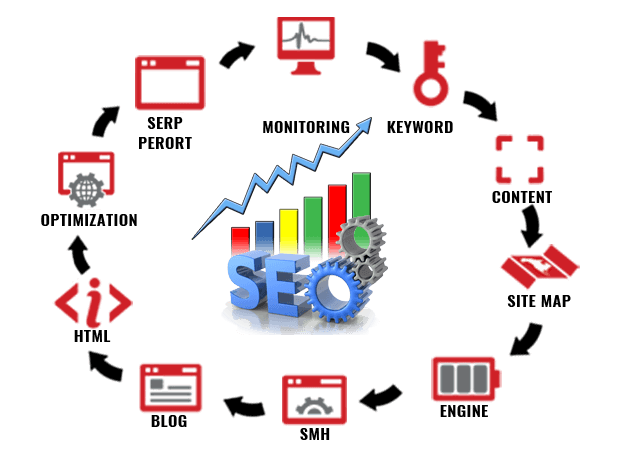 Initial optimization (audit, recommendations and implementation of technical changes). Tracking that helps develop popularity, traffic, evaluate feedback and exchange continuously.
How We Are Better From others
To be complete and effective, the work of a web developer can be divided into several stages, each with different missions. The job of a web developer is to undertake successively:
The realization of a technical analysis to identify, understand and analyze the needs of the client;
Designing the website by imagining and creating the technical architecture of this site;
The programming and convert PSD to Magento files of this website;
The organization of tests to verify the proper functioning of the different functionalities put in place;
The provision of technical assistance by providing customers with technical and functional documentation, or by monitoring and correcting problems encountered over time.
The mission of our web developer is to provide the best technical support. An accomplished web development company in India truly understand the need of technical support.
Autonomous: This is perhaps what earned him his reputation as a social geek. The web developer works for software development companies and sometimes alone, in front of his computer screen, from predefined specifications.
Listener: This computer language specialist is also required to work in teams with other developers, the technical project manager, and web designer. He must also be attentive to the expectations of the client and good pedagogue to explain why he may or may not do certain things. WebePower, a leading web development company in India, is a keen listener.
Rigorous: In the Internet world, there are two profiles: the creative ones and the technicians. The web developer is in the second category. His work requires great rigor. The slightest mistake in a line of code that can cause significant bugs, sometimes difficult to correct.
Self: Taught and able to adapt. As the Internet is constantly changing, the web developer must keep abreast of the latest developments. So as not to be outdone and offer always cutting-edge solutions. So a web development company in India or in part of the world has to keep itself updated on the latest trends. WebePower is masters at just that.
Our achievement
The WebePower team, through its professionalism and expertise, is able to advise and offer so many clients the appropriate and personalized options to carry out the projects. If we talk about the leading web development company in India, the name of WebePower comes to the front. A Web project is never finished and we will continue the work begun with a view to continuous improvement.